London Barndance Company 300th event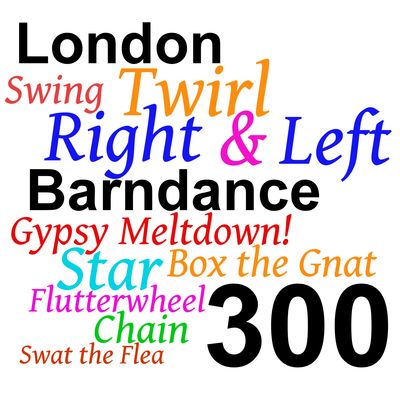 Saturday 10th September 2011 at Cecil Sharp House: our 300th dance!
Founded in 1982, London Barndance puts on high-energy dances in the American style. In the early days we mostly danced squares, but over the years the energy levels have increased and the style has moved mainly to contras.
One thing that has not changed is the enthusiasm of the dancers and the quality of the bands and callers: people travel great distances to be part of this.
There are some pictures of the event in our gallery.
Mark Elvins wrote Tricentennial Reel especially for the event.
London Barndance is run by Jane Curry and Andrew Findlay. You can contact us on 01628 633962, or during the day on 01628 782565, or by electronic mail to home@barndance.org